We have different shopping pages for our different services. Please go to the page for the type of images you wish to purchase.
We offer you the ability to order our "pride prints" and "picture CD's" directly from us. We also offer most of our products from our Team and Individual photo sessions. Please select the product you want and add it to your cart. These items will be shipped to you directly from our studio.

Standard prints and all items for our Action shots are handled by our partner site at photostock.com. Please see our active events page for purchase of these standard prints.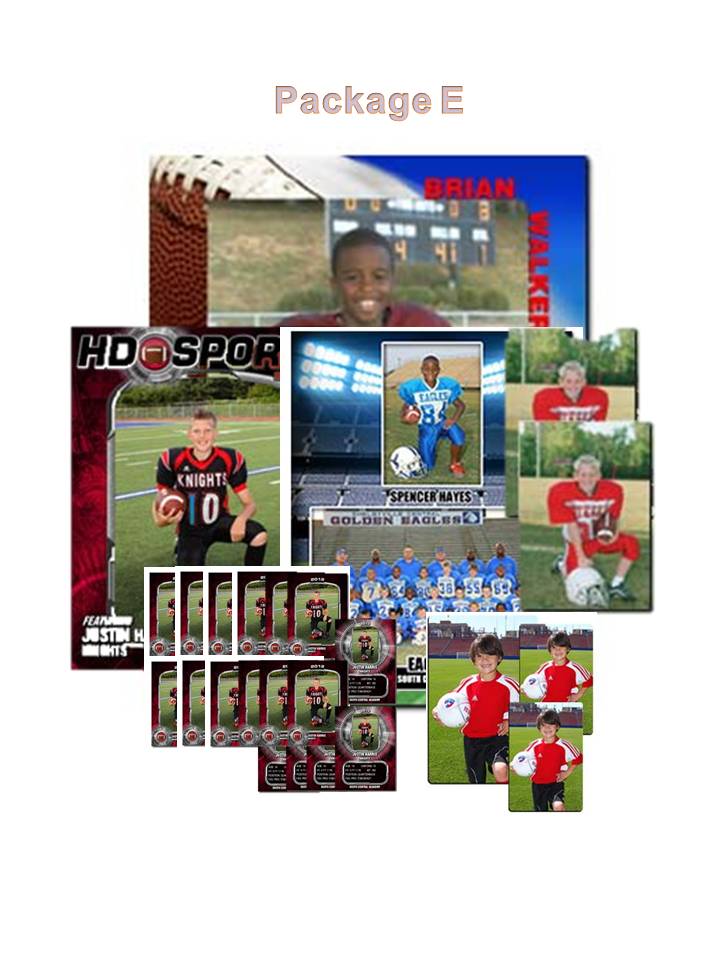 One of the packages A1 - E must be ordered before any single add-on item can be ordered.
If we are hosting a photo day for your child's team you should have received an order form with envelope. You can either write your child's information and your order on the envelope and insert payment - or - you can make your order here on-line BEFORE the photo day. Only those players with completed order envelopes or a completed pre-order on this page will be photographed individually. All players are required for the team photo.
We appreciate the opportunity to serve you and are excited for you to see your child on your merchandise.